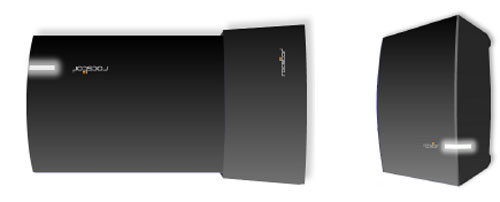 After CES comes and goes the next big consumer electronics show happens in Germany and is called CeBIT. CeBIT 2009 will be kicking off this month and a slew of new computers, computer accessories and consumer electronics devices will be debuted at the show.
Among the new devices will be a line of external hard drives from Rocstor called Eagleroc. The Eagleroc drives are available with versions supports USB, FireWire 400, FireWire 800 and eSATA. Some of the drives use small 2.5-imnch notebook HDDs and some use larger 3.5-inmch drives.
Storage capacities are available up to 2TB in a single hard drive. A variety of colors are available and the drives are designed to be stackable to save space on the desktop. All the cables and accessories needed to use the drives are included and the drives support Mac, Windows, and Linux machines. Pricing is unannounced at this point.
Eagleroc, External HDD, Rocstor