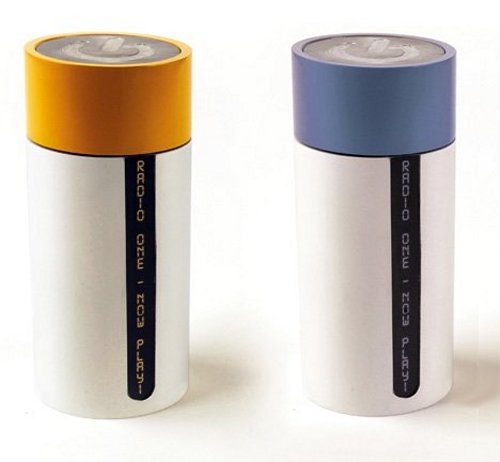 This DAB Digital Radio design looks like a pair of fancy salt and pepper shakers. That's because they are meant to fit into your kitchen environment. Designer Anton Webb goes for a minimalist approach.
They are rubberized, splash-resistant, and feature enclosed speakers and battery operation for a more hardy form factor in their environment. The large buttons are touch sensitive, allowing to to use your elbows if your fingers are currently too busy or too greasy to be used. Also features a black LCD display with vertical scrolling text.

I'm not sure we need such a kitchedn device, but if we do we're covered with this concept.
concept, DAB, digital, Radio