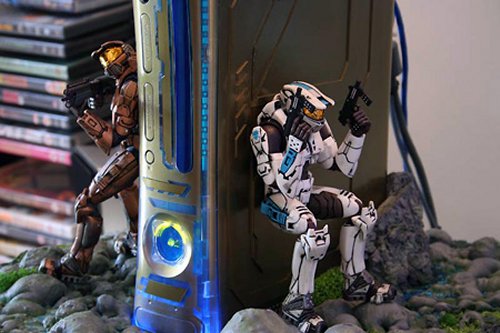 We love Halo around these parts, so when we spotted this awesome Halo-themed Xbox 360 diorama with matching case, we had to share. It's the work of a man named Max who was obviously working through his own Halo obsession through the project.
If you have a close look at all the pics, there's a ton of detail. So it's not surprise that it took two months to build in his spare time. Us, we would have just used that spare time to get our game on. Awesome work.

Proof that even when you aren't in the game, you are in the game.
art, cool, diorama, DIY, gaming, Halo, Master Chief, mod, Spartan, xbox 360