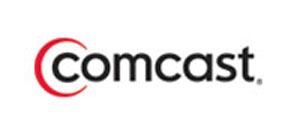 Comcast has announced that it will be offering a couple of new Internet access plans in the Bay Area that are incredibly fast. The connectivity is via Comcast's next generation DOCSIS 3.0 network and the top speed offering will be a package with up to 50Mbps of bandwidth.
The best news is that Comcast is doubling the speed at no additional cost to users of the service. The service will begin in Silicon Valley, Tri-Valley, and Monterey and then roll out to San Francisco, Oakland, and other Bay Area cities later this year.
The 50Mbps tier for broadband speeds offers 10Mbps upload at $139.99 per month. A slower plan offering 22Mbps download and up to 5Mbps upload will cost $62.95 per month. The fast speeds are available thanks to the new fiber optic network Comcast uses.
Comcast, internet, ISP