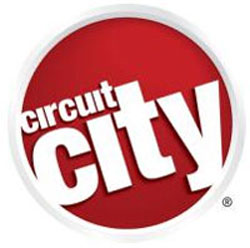 There was once a time when if you wanted something electronic you went to either Circuit City or Best Buy in many areas. The two stores were among the top electronics retailers in the country. The same can't be said any more. Today Best Buy is strong, and Walmart is picking up steam in the electronics market and Circuit City is a ghost of its former self.
Circuit City went under this year and since January liquidation firms have been running sales to move the left over inventory that the electronics firm was unable to sell before going out of business. According to the firms behind the liquidation events, all of the Circuit city locations will close March 8.
That means this is the last weekend for the stores to operate and will be as good as the deals get. Many stores are already closed after selling the entire inventory. A few weeks ago, I mentioned that $1 billion in goods had been sold so far. Today $1.7 billion in inventory has been sold according to the liquidators.
circuit city, Closure, sale