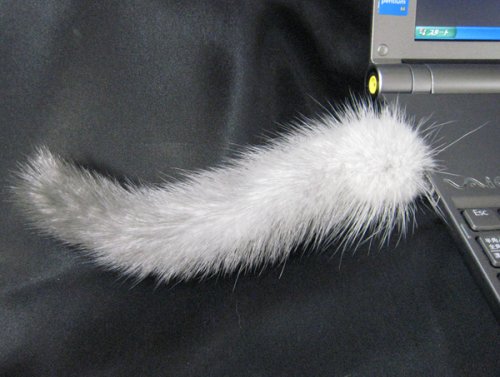 We've come across some strange USB flash drives in our day, but this may be the strangest. The Cat Tail flash drive. It's for those who want their laptop to look like it just swallowed the cat.
With this drive you're getting 2 full GB of fur. It's probably not a good idea as your real cat will have a field day batting this thing while you are trying to work.

Purrrfect for those who have trouble getting some tail.
2GB, cat, flash drive, Tail, USB