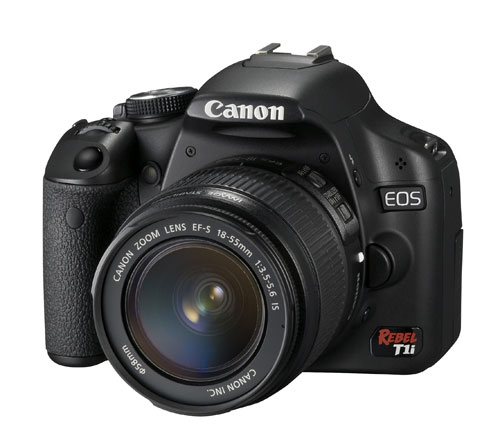 For a long time the most important feature that was lacking form DSLR cameras in all price ranges was the ability to record video. Last year that all began to change with several high-end DSLR cameras launching that offered the ability to record HD video, including the Nikon D90.
Today Canon announced a new entry-level DSLR called the Canon Rebel T1i DSLR that is capable of recording full HD video directly to class 6 or faster SD and SDHC memory cards. Video recorded with the camera can be in 720p 30 fps or 1080p at 20 fps. Standard def video can be recorded as well.
The camera has a 15.1-megapixel CMOS sensor and uses Canon's DIGIC 4 Imaging processor. Canon says that the camera can shoot bursts at up to 3.4 fps for 170 shots in fine mode or nine shots in RAW mode. ISO sensitivity is from ISO 100 to ISO 3200 and the camera features a full range of automatic settings for the new DSLR user. The camera will ship in early May for $799.99 for the body only and $899.99 with a kit lens.
Canon, EOS Rebel T1i