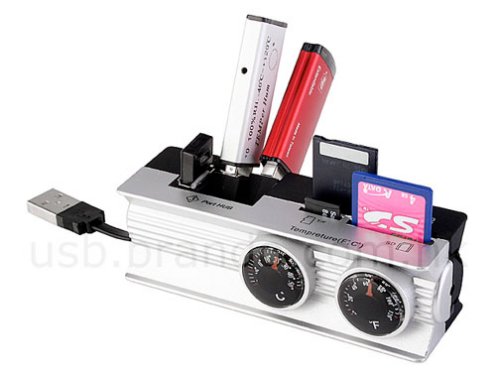 The latest combination gadget from Brando is the Rota-Rota USB hub that combines three swiveling USB ports, readers for most flash memory formats and…two thermometers? It does have a nice vintage car style thing happening.
Sure, you may have some extra USb ports already. Maybe even a card reader, but I bet you don't have a thermometer on your desk. C'mon, it must be important to know how hot or cold it is on your desk, to some of you right? For $15 you can have your answer.

I'll give you a hint. If the AC is on, it's probably cool.
brando, card reader, gadget, hub, Rota-Rota, Thermometer, USB