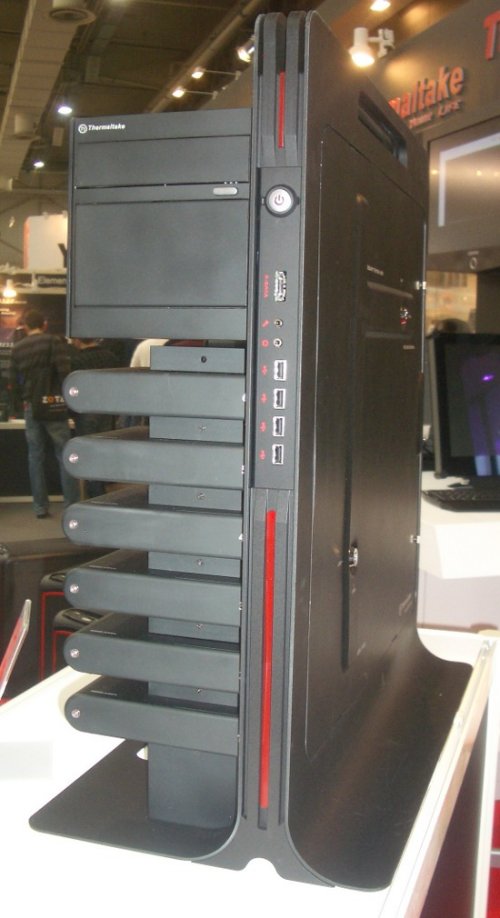 You just have to love a case that radically changes the form factor. The Level 10 by BMW DesignworksUSA is a masterpiece of a PC case with loads of style. And it manages great design while giving you easy access to all components. We showed you the case a few weeks ago and now it's been spotted in the wild.
We're happy to say it looks even better in the flesh. Thermaltake and BMW teamed up to create the "Level 10" PC case, which was on display at the CeBIT conference in Hanover, Germany. Everything has it's own enclosure, even the motherboard. And yet it maintains a graceful and thin composure. A beautiful monster if you will.

Still no word on specs or availability, but we're hoping we may actually be able to buy one sometime soon.
BMW, case, CeBIT, computer case, Germany, Level 10, pc