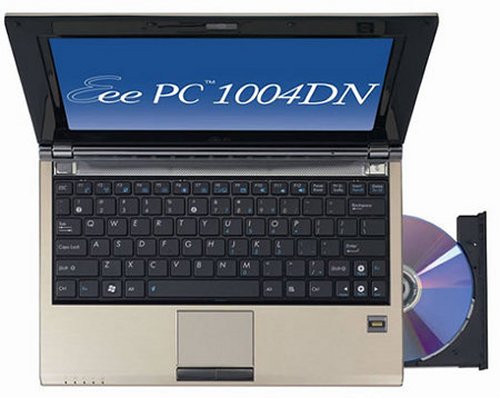 The Asus Eee PC1004DN is the first Eee PC to feature a Super-Multi optical disc drive, which lets users read and write optical discs for convenient data back-ups. A power-efficient Express Card slot provides expansion capabilities, along with plug-and-play compatibility and auto-configuration access.
The Asus Super Hybrid Engine (SHE) technology will give you an extended battery life while on-the-go. The Asus Eee PC1004DN also features the Asus Data Security System (ADSM) which gives users the option of logging-on using their fingerprints. It will recognize multiple fingerprints belonging to the same user and allow you to encrypt a single folder with the same security system.

Great for the security minded user.
ASUS, Eee, fingerprint, PC1004DN, Security, Super-Multi optical disc drive