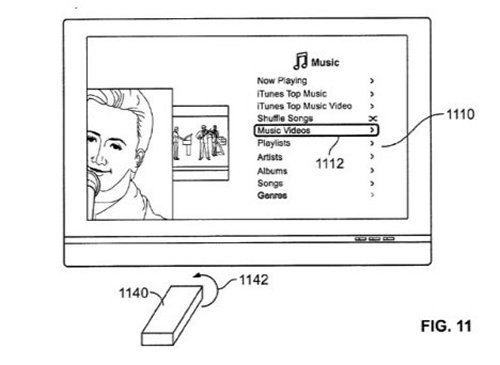 Apple may be looking into a wireless remote wand to power the next generation of Apple TV media systems, offering the cursor on the Apple TV display the kind of accuracy a mouse gives the cursor on a PC. Just like millions of Nintendo Wii owners around the world.
Unlike the current 5-button remote for the current version of Apple TV, the wand would be capable of controlling a bunch of new operations and applications that may be available from the media system, including zoom operations, a keyboard application, an image application, an illustration application, and a media application.

According to Apple, the Apple TV media system could identify the movements of the wand using any suitable motion detection component like an embedded accelerometer or gyroscope. Another approach would be to determine its absolute position relative to one or more infrared modules positioned adjacent to the screen in the living room.
Apple, controller, Magic Wand, patent, Wii