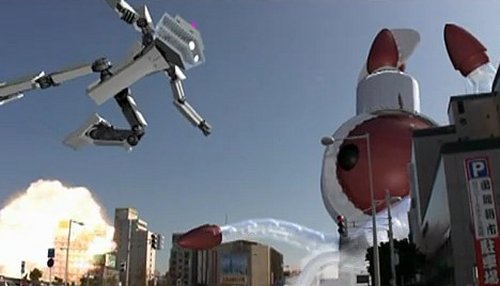 How do you get tourists to visit your land? Make it very clear that there is a chance that a giant robot and squid will battle it out during your stay. That's apparently what the city of Hakodate, Japan was thinking. They've been producing official tourism videos unlike anything we've ever seen.
They're action-packed and feature famous landmarks as giant robots battle a mechanical squid hijacked by aliens. It's pretty awesome. I don't know if I'll visit anytime soon, but I sure enjoyed the flick. First video below.

The first video begins with an interesting fact that I wasn't aware of: According to a survey of 100 aliens, Hakodate is the number one city they would most like to invade.
alien, awesome, fight, giant, japanese, robot, Squid, tourism, videos