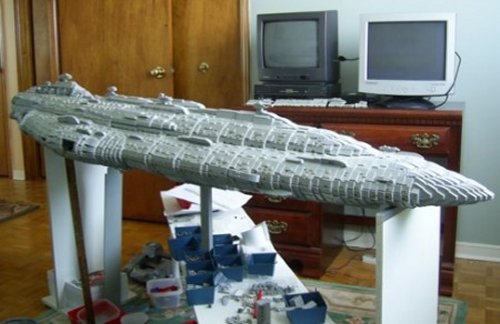 You can buy anything and everything Star Wars if you are an extreme geek, but this here ship is so awesome, it beats all of them. This seven foot long model of the Calamari Cruiser from Return of The Jedi was built by Thomas Benedikt who used 30,500 Lego pieces. It took about 11 months to get it complete with all that detail. That's 52 pounds of Lego.
The end cost was $5500. And it does more than just look awesome too. It also has an integrated lighting system for cool effects. Thomas Benedikt is obviously a huge fan as well as super talented.

If he's married, he must have a very understanding wife. One who allows spaceships to dock in their home.
7 foot, art, DIY, lego, Mon Calamari cruiser, sculpture, spaceship, Star Wars