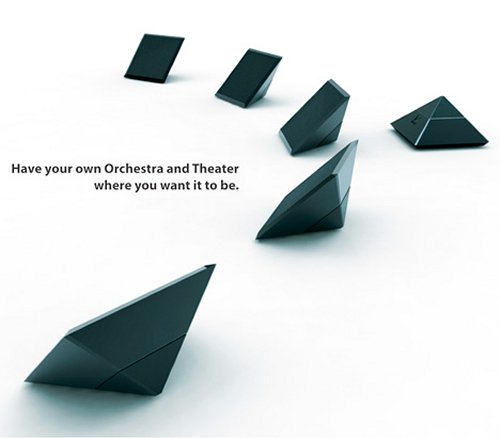 Designer Ji-Hyung Jung is pretty clever as illustrated by this interesting mobile speaker set design. The idea is that you have a cube held together by magnets, that is actually 5 speakers and a sub-woofer.
The whole deal looks pretty sweet once the pieces are out and displayed. And if you want to take them with you, they take up much less room than typical speakers. The volume control is on the top of the sub-woofer. It's just a concept for the moment, but it's a great one.

Is this in the box thinking or out of the box?
concept, cube, design, folds, speaker