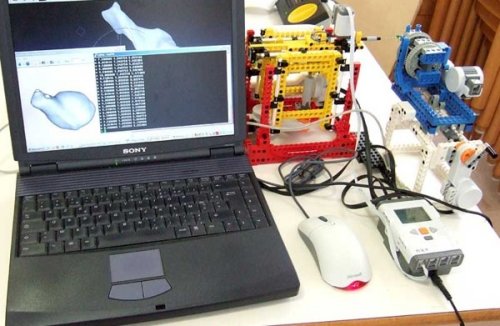 We've seen some awesome Lego creations, and this one is just as cool. Philo Hurbain built this 3D scanner because he was looking for a way to model complex Lego parts for use in the LDraw CAD program.
Even the drive components and sensors are made from Lego pieces, except for the probe needle, which is apparently a sewing needle. The "brains" of the device is the Mindstorms NXT. Below, you can watch the device in action as it models a Lego frog.

This could lead to some other really interesting hacks that we can't wait to see.
3D, LDraw CAD, Legos, Mindstorms nxt, scanner