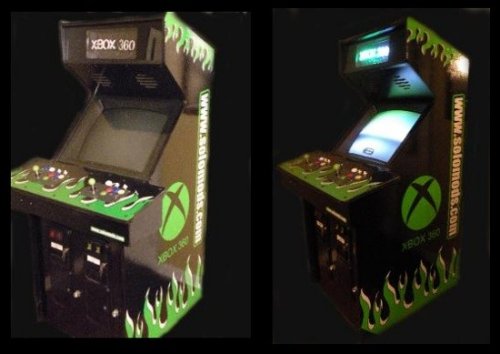 If you're a serious gamer, Solomods has a custom-built Xbox 360 arcade machine that they'll sell you for $2,250. The original Midway arcade cabinet was once The Simpsons game, but the Microsoft game console has been added and it's been repainted and given a new monitor and front-loading disk tray, two joysticks, a 60GB hard drive, WiFi, along with display and volume control.
It also supports your favorite wireless controller. They want to sell this thing so if you order it, he'll throw in an illustrated owners manual. It's available for pick-up in Cleveland, Ohio. What are you waiting for?

What the hell? Why not buy it and have some fun?
Arcade, cabinet, console, mod, xbox 360