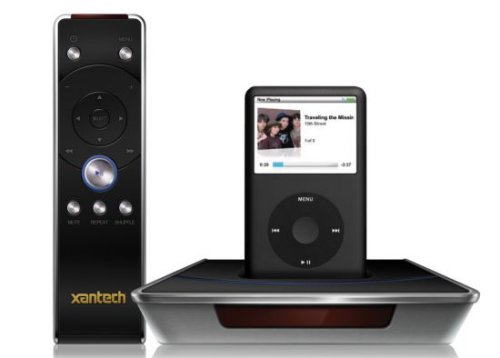 We're used to seeing a new iPod dock every day or so. They turn up like bad pennies. But Xantech's XIS100 iPod docking station is a little different, focusing on high-res videos. It's perfect for the modern high-end A/V system. In fact, it's being touted as the first docking station designed for high-resolution televisions and features a unique component video output capability that will enable owners of the new 480P video output iPods to see their video in full native resolution on a plasma, LCD or other compatible TV screen with component video output.
The Xantech XIS100 is a stand-alone iPod dock that is compatible with all current iPods. Comes complete with a 15 button remote with chrome finish. The dock station with touch panel also features an On-TV menu display for music and video navigation.

Anyone who likes a lot of video on their iPod will want to pick one up. No word on a date or a price yet.
Dock, high-res, iPod, tv, video, Xantech, XIS100