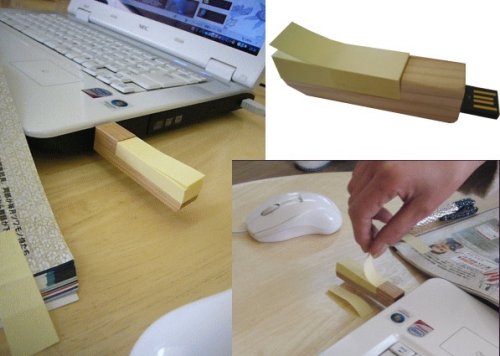 This 2GB thumb drive is encased in White Oak. It's basically a Jenga game piece with tiny little Post-It Notes glued on. It may not look like much, but at least it combines two items that take up room on your desk into one device.
The only problem is that when the Post-It notes run out, you're stuck with a wooden flash drive that somehow finds it's way into the Jenga box to mingle with all the other pieces, only to be lost forever since no one plays that stupid game. The notes, being an odd size can't be replaced easily. All for $30.

You could make your own for much cheaper. Just drill a hole, insert a drive and stick some paper on it.
2 GB, dispenser, flash, post-it notes, thumb drive, Wooden