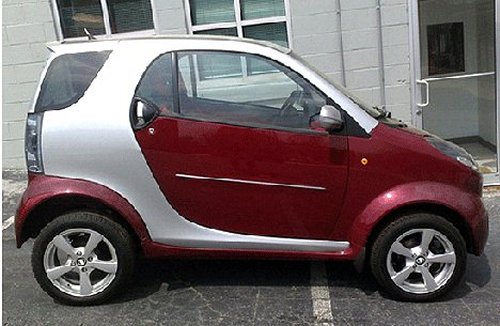 Oil prices have come down from their dramatic highs of last year, that doesn't mean we should start burning more so called fossil fuels just because it's cheap. I mean when our economy finally does get better, those prices are gonna be back. Mark my words.
The Wheego Whip offers a compact electric alternative and it's ready for sale this May. It will retail for $19K, and can handle a 50 mile trip on a full charge with a top speed of 60 mph. The acceleration and speed should be a good fit American roads, though you won't win any races.

Sadly it's limited to 35 mph until the US government checks it's crashworthiness. Any of you guys interested in giving something like this a chance?
America, car, electric, Wheego, whip