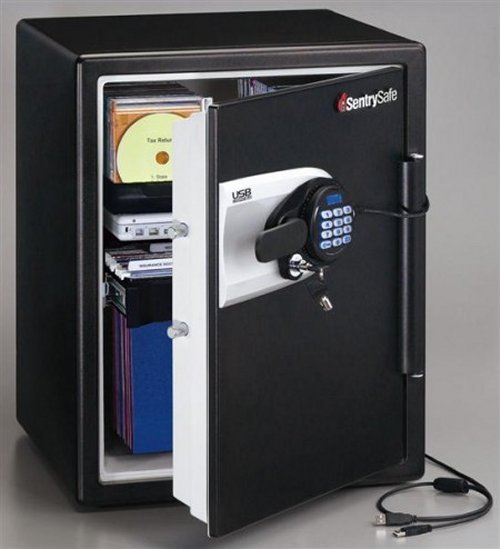 If you absolutely have to put your valuables in a safe, you'll want something like this. SentrySafes are both waterproof and fireproof. Great for important paper files and jewelry, or important data regarding the Death Star plans or something.
This one also has the added benefit of having a USB slot so that you can access files within the safe, while keeping said files…safe. You can purchase this USB safe for about $1800. For that much dough, I want some assurance that the thief can't just carry the safe itself off.

It's the kind of safe for those important types. The kind that have to lock up large wads of cash with a gun or two and some jewels.
fireproof, sentrysafe, USB, Waterproof