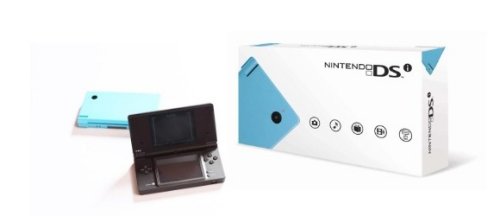 Nintendo has the most popular and best selling game console on the market thanks to its Nintendo Wii. The system is still hard to find in many areas. The Nintendo DS is also the most popular portable game console and the latest version the DS is set to continue that tradition.
We mentioned last week that the DSi was available for pre-order at both Amazon.com and GameStop. This week Walmart.com announced that it too was offering a preorder system for gamers looking to get a DSi console.
The big difference between Walmart's program and the others is that Walmart says it has "tens of thousands" of the Nintendo DSi systems available for preorder. The system at Walmart sells for the same $169 that the console is offered for at other sellers. The hardest one to find will likely be the black, the blue color just isn't very cool. I'm sure the second round of DSi machines will offer cooler colors.
Nintendo, Nintendo DSi, Portable Gaming