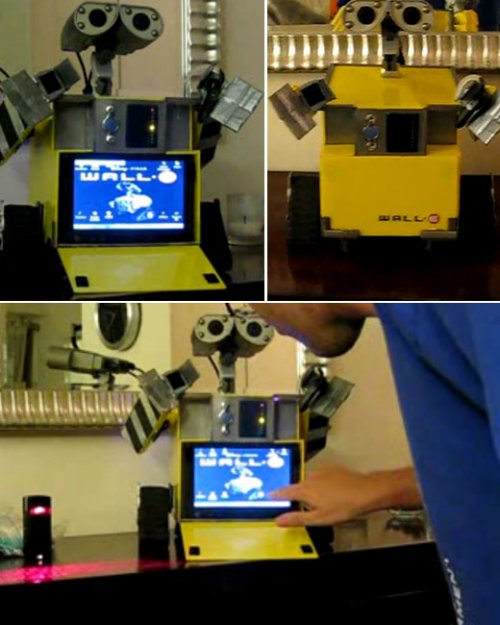 Who knew that Wall-E ran on Windows XP? That's how modder Jonathan Berg enviosioned it when he put together this Wall-E PC mod that features a 7-inch touchscreen monitor inside his boxy stomach.
He did a great job with detail, but it's kinda shocking to see the bot looking so clean and brand new. Wall-E is made from custom cut Plexiglas, the arms from Logitech speakers, and even sports a webcam behind his eyes. Even cooler, he's even been outfitted with voice recognition software, so his master can command him by voice.

There's no trash compactor in his belly, so the monitor should be safe. Awesome mod.
casemod, DIY, hack, mod, pc, Touchscreen, Wall-E