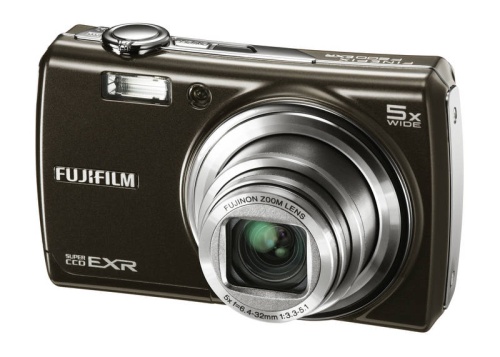 Fujifilm this week debuted a high end new compact digital camera sporting a newly developed sensor. The camera is the F200EXR and the sensor is known as the Super CCD EXR.
The Fujifim F200EXR, pricing around $400, will be available this month. This special new sensor it makes use of is said by Fujifilm to provide "true image quality…a combination of many factors like tone, hue, color fidelity, dynamic range, sharpness, and resolution." Other primary offerings on this camera include 12-megapixels, a Fujinon 5.0x wide angle optical zoom lens and a three inch high-resolution LCD.
Fujifilm has added a number of features into this camera, including three selectable modes in one sensor, dual image stabilization, automatic shooting modes, special flash control technology, automatic red eye removal and face detection for up to 10 faces.
Digital Cameras, f200exr, Fujifilm