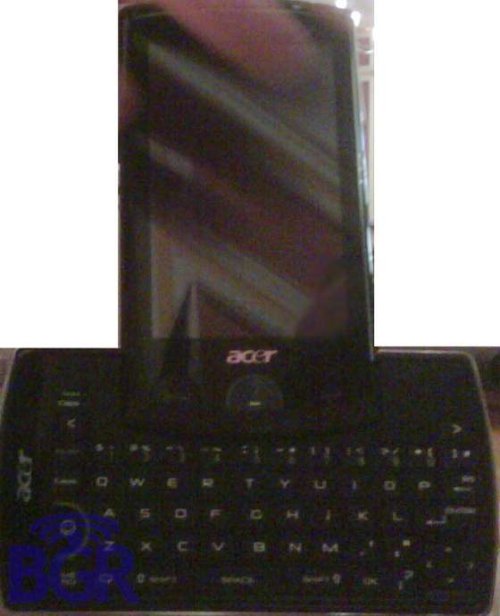 Well, now we know that Acer has a few more smartphones coming, but they managed to keep both the features and the names of their new phones shrouded in mystery, aside from the Acer DX900.
Meet the next Acer phone in the lineup, thanks to this typically blurry picture. Looks like it features a swiveling QWERTY keypad and a touchscreen display with an unknown resolution. Could be Windows Mobile, Android or another platform. We have no idea yet.

Supposedly Acer also has a handset that resembles the iPhone. We'll know for sure when MWC 2009 debuts.
Acer, leak, pic, smartphone