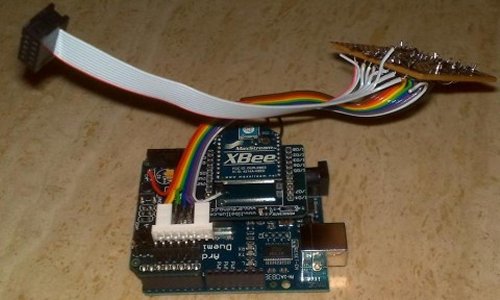 This latest Arduino project turns it into a twitter home security system of sorts. The Arduino is used to monitor a home burglar alarm and send out status messages should the status change: Like when the alarm was activated or shut off, error messages, or just when the alarm actually sounds because you are being robbed.
The Arduino's digital IO pins are wired up to the alarm's output signals. An XBee wireless module was added, because the alarm control panel is some distance away from the ethernet hook-up, and a simple Linux server (with the USB XBee receiver) monitors any changes and sends the Twitter messages. @alarmdude By the time help gets here I'm gone. Left the zune on your desk.

A nice useful tool. Maybe.
Alarm, Burglar, Security, stolen, thief, tweets, twitter