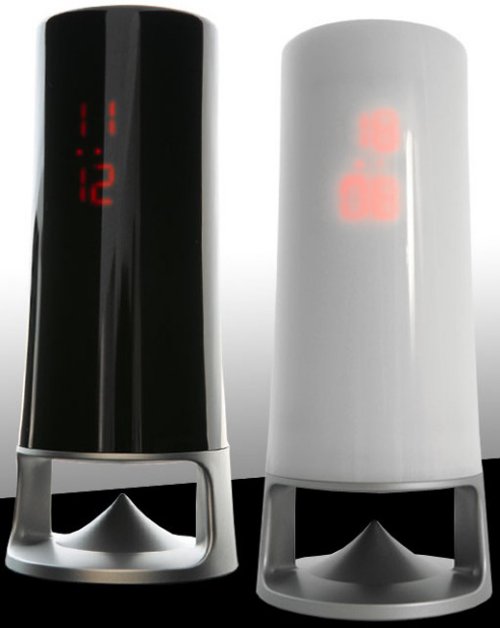 Looks like our friends over at Tokyoflash got tired of making hard to decipher watches. And so the Tokyo Flash MP3 Tower was born. It features an integrated speaker on the base and a USB port to hook up USB flash drives with music files.
Red LEDs display the time straightforward for once, with volume and control buttons on top of the case. The device is powered by three AA batteries. And since the MP3 Tower is waterproof, so you take it with you in the shower. Just remember that you'll need a waterproof USB flash drive too.

It will run for up to 12 hours with fresh batteries. The stylish tower will cost you $145.
MP3, music, Shower, TokyoFlash, Tower