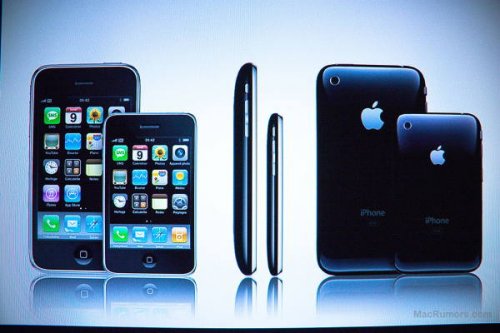 According to an analyst with the Canadian research firm Canaccord Adams, three new iPhones will appear in 2009. According to a report on Seeking Alpha, analyst Peter Misek identifies the most lavish of the trio as a 32GB iPhone 3G that will be available in a variety of colors. Then there's a lower-cost handset based on the 2.5G iPhone, which is targeted for China and India. Third is a smaller version of the phone, about one-third the size of the 3G iPhone that will cost 40% less and we should see that one by year's end.
The rumor seems to be gaining traction, and it fits with some of what we've been hearing, but we are taking it with the usual grain of salt until we hear more.

The low cost 3G iPhone at 40% cheaper would certainly open a whole new market for the company.
2009, Apple, iphones, nano, New, rumor, three