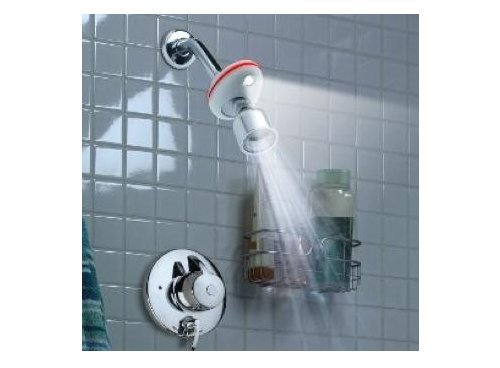 Why risk burning your hand in the shower before you've set the right temperature, when you can get the Sylvania ECOlight and avoid it? The device can be easily installed on most showerheads, and it features a bright LED light and an illuminated ring that will change color, depending on the temperature of the water.
Blue indicates water that is 78 degrees Fahrenheit or less, while red indicates a temperature over 105.8. The interesting thing about this device is that it's powered by the flow of water using a built-in generator.

The Sylvania ECOlight will cost you $39.99. It will never be too hot or too cold for you again.
ECOlight, Shower, sylvania, temperature, water