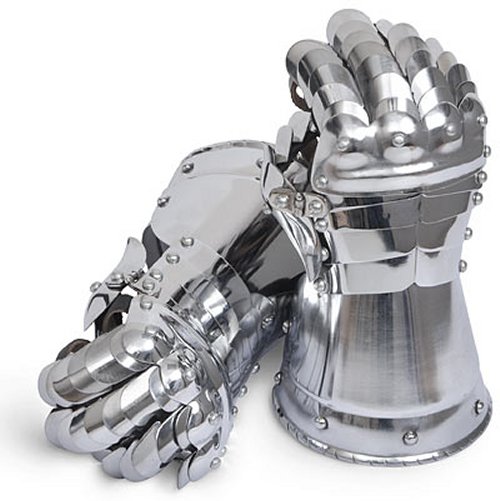 Let's be honest, these serve no practical function. That said, they are completely awesome. We want a pair. Your emails will be unreadable and your ipod un-usable, but they have some benefits. Some dude giving you trouble? Slap him in the face with these steel gauntlets and challenge him to a duel. Since they are steel, he will fall to the floor immediately and no duel will be required.
Rule with an iron fist, but first wear these steel gauntlets. At only $59.99 from Think Geek, you'll feel like you've just leveled up.

And when you flip somebody off in traffic, it will have more impact.
armor, gloves, medieval, Steel gauntlets