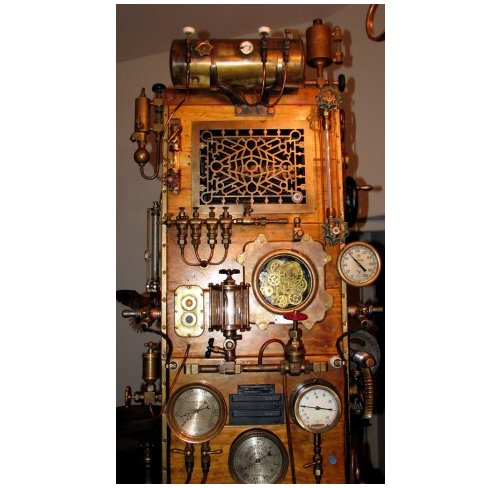 There are case mods, then there are case mods. This 8 foot tall monstrosity looks like it was actually part of Frankenstein's lab. Looks like the only thing missing is the lightning. It was created by D. Mattocks, who must have shouted "It's alive" during completion. This thing is just bursting with Steampunk goodness.
It has all kinds of copper piping, vintage gauges and glass indicator lights from an old navy ship. Seriously HG Wells should have been buried in this thing. Everything is backlight with green cold-cathode tubes, which makes it look even more Frankenstein-like. The whole thing probably runs off of an abbey-normal brain.

If your mind isn't completely blown by this mod, you just aren't the geek you thought you were.
case, computer, DIY, Frankenstein, hack, mod, steampunk