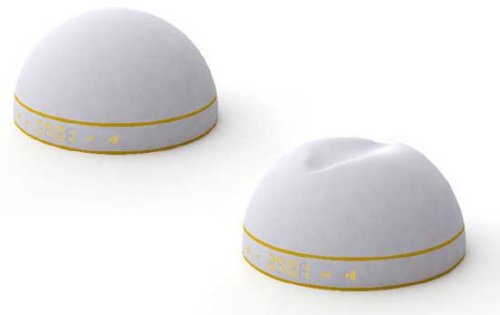 Out of all of the gadgets that we own, alarm clocks are our least favorite. They are probably the most hated gadget period. Anything that wakes you from your peaceful slumber on a daily basis deserves to be smashed, if not thrown out the window to be run over by a dump truck.
That's the idea behind the Smash Clock. To turn off the Smash Clock's alarm, there's no fumbling required to find the right button. Just punch it. The top is nice and soft. By punching it aggressively, you wake up more fully, not to mention the fact that you've gotten some aggression out of your system first thing.

This is what good design is all about. Stuff that can be smashed violently. Your old alarm clock has given you all the anger you need to shut this one up every morning.
Alarm, anger, clock, design, punch, smash, soft