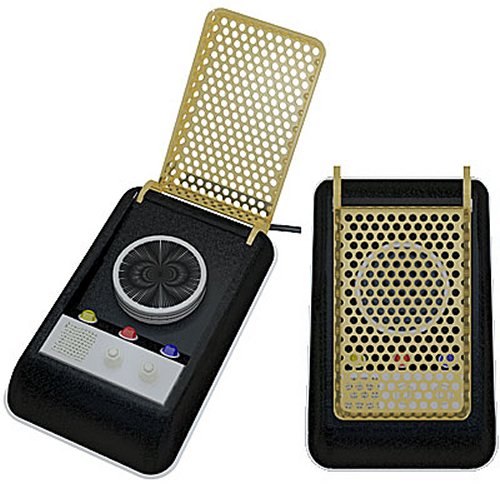 It's no coincidence that there's a new Trek movie just as Dream Cheeky will be releasing a USB VoIP/Skype phone in the form of geek gold: A replica of the communicators used on the original Star Trek TV series.
The phone is compatible with XP, Vista and OS X Tiger or greater, and you'll get speakerphone, mute and volume control functions, plus the usual Star Trek sounds. Stuff like, "Transporter room ready to beam up". It's due out in April, but we don't have any pricing info yet. Should be affordable though.

This phone won't get you as much alien booty as Kirk got, but it will up your geek street cred.
communicator, phone, Skype, Star Trek, VoIP