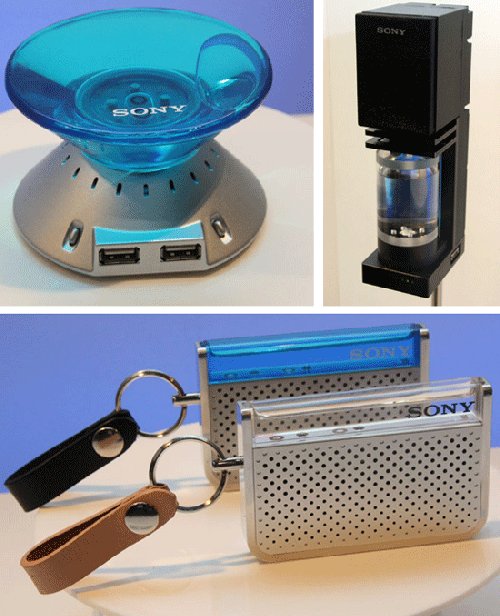 Sony showed off some fuel cell prototypes at the Fuel Cell Expo 2009 in Tokyo. Pictured are some fuel cell-powered speakers and a charger that create power with only pure water as a byproduct.
The silver speakers can play music and power a mobile device, while that thing that resembles a coffee maker is a completely wireless speaker system that is capable of running for months with its container of ethanol. The blue thing will charge up anything with a USB port.

We hope it won't be long until we have this kind of stuff all over our desks. Hopefully with less explosive liquid components.
charger, fuel cell, prototypes, Sony, speaker