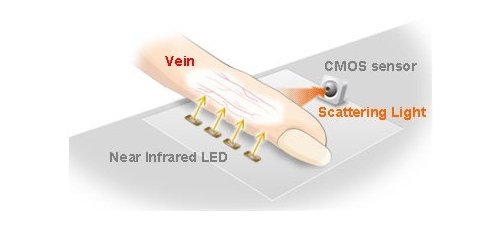 There are many biometric devices on the market, but honestly we haven't seen any of them really hit it big with the masses. Sony is probably hoping to change that with their just announced Mofiria, a high speed, compact biometric solution for mobile devices.
Just like Fujitsu's PalmSecure, it uses near infrared LEDs and a CMOS sensor to take a picture of your veins. News to me, but apparently vein patterns vary enough from person to person and don't change through life. So they are a perfect thing to use for authentication. And perfect for Sony to make an extra buck with.

No word on a price yet, but we should start seeing this sometime in 2009. My guess is you won't care and Sony won't make much.
mofiria, recognition, Security, Sony, vein