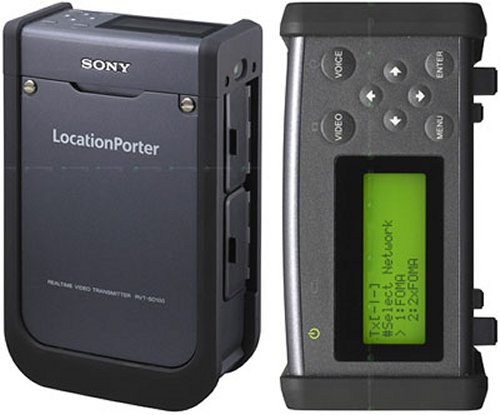 Sony has introduced the LocationPorter, a realtime video streamer that streams footage from a connected camcorder or camera across whatever connection you have available, to a second remote LocationPorter device. The device uses the internet via a LAN or 3G connection.
The streamer can combine both connections to support up to a 352 x 240 64fps video at 320kbps. A single 3G card can give you a video of the same resolution, at between 5 and 15fps with bitrates from 64 to 160kbps. When connected to a LAN, the video can be streamed up to 30fps at 1024kbps max. No word on pricing and availability yet.

It's great if you want to do on the spot reporting, but you don't have access to professional equipment.
3G, LocationPorter, Sony, streaming, video