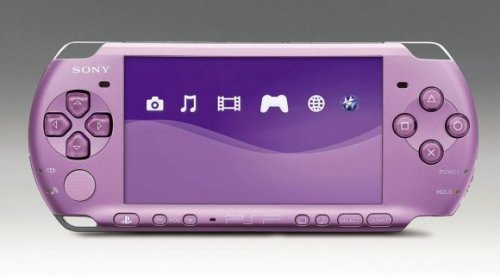 If you haven't found a PSP color to suit you, you might want to try a female color, like this new Lilac PSP aimed at girl gamers.
This Lilac PSP will debut as part of a $199 Hannah Montana Entertainment Pack that features Miley Cyrus' PSP game, a UMD with some Hannah Montana episodes, a 2GB memory stick, and some stickers. What about us males? An Assassin's Creed Entertainment Pack will launch with Altair's PSP debut later in the year with "other content that will announced later."

How about less colors and more upgrading the PSP?
Assassin's Creed, Hannah Montana, Lilac, packs, PSP, Sony