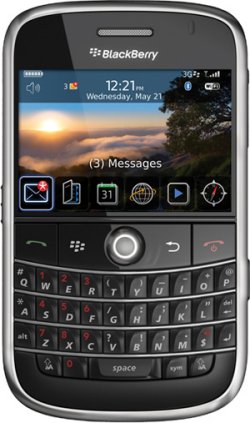 It wasn't long after the Blackberry Bold went on sale in Japan, that DoCoMo had to pull it off the shelves after reports of early adopters having possible overheating problems. Of the 4000 units sold, DoCoMo was notified of about 30 such complaints.
The numbers don't seem that big, but DoCoMo is being cautious and halting sales, pending an investigation from Blackberry . You see, unlike this country, service is big in Japan. So far Blackberry has been able to deduce that the problem is not with the battery and says that this issue is limited to only Japanese Bold phones.

At least it isn't the battery, so you should be safe from it blowing up.
Blackberry Bold, japan, overheating, phones