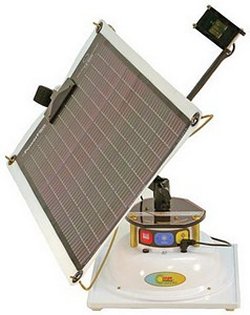 Can't seem to get enough sun for your gadgets? If only that great big fiery ball in the sky would stay still. It would make it so much easier for you to harness those rays. That ain't gonna happen, but here's the next best thing.
The Solar ChumAlong solar tracking system is a solar charging panel that automatically tracks the sun just like those expensive arrays you see in movies. But this one is portable and lightweight, so you can always have power. The solar panel is always facing the sun so you'll always be able to juice up your gadgets.

Being able to always get the sunlight will cost you though. $399.00 complete with a 5W solar panel.
charge, ChumAlong, device, personal, power, solar, sun, tracking