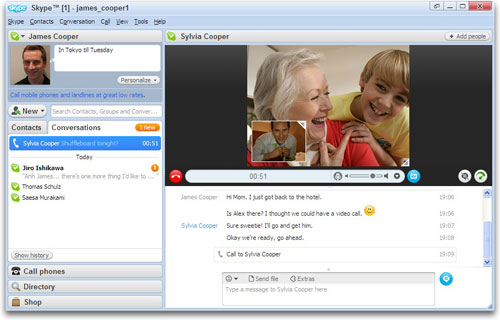 Skype was among the first free software products to allow users to make and receive free phone calls over the Internet from other Skype users. As the product matured, it added the ability to be able to make calls to non-Skype users at low per minute charges compared to cellular or long distance plans.
Skype announced this week that its latest software version 4.0 is now available for download. The new version offers face-to-face video calling that makes it easier to start video calls and allows calls to be viewed full screen.
A new bandwidth manager helps customers get the best video calls even when on low-bandwidth connections. Users on connections 400Kbps or higher with a dual core CPU, and a Skype Certified HD Web Cam can get 30 frames per second video. Other improvements are better call quality and easier setup for first time users.
Skype, Video Calls