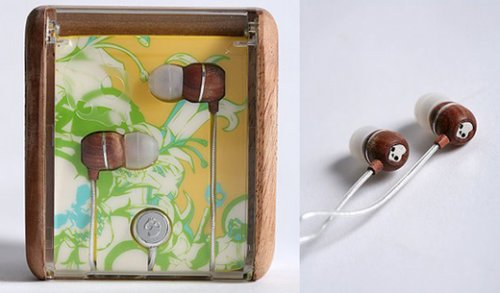 Gadgets and wood have an on-again off-again relationship. Gadget makers love, whether it's a flash drive, or a laptop case, or even headphones. Now Skullcandy has created some fancy wooden earbuds.
The wood grain earbuds will run you $99. The phones work with all your favorite music delivery devices. Some users say that using wood in earphones enhances the sound. Which likely explains the price. We aren't sure how far this wood trend is going to go, or if it really enhances something like earbuds enough to justify the price, but what do you think? Are they worth it?

Sure they look nice, but does it affect sound that much?
skullcandy