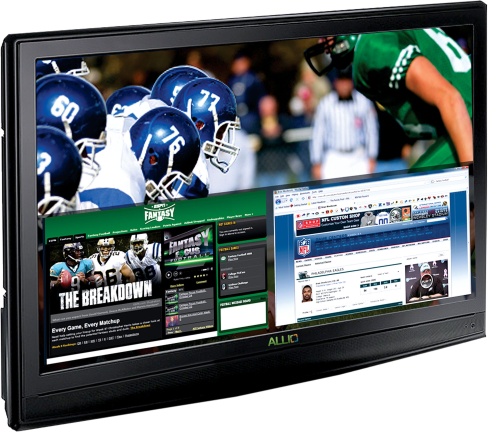 The Allio line of converged LCD HDTV-PCs from Silicon Mountain got a new member today as the company unveiled Allio Lite. A 42-inch display model will cost around $1,600, while a 32-inch model retails for around $1,300.
The Allio Lite products are manufactured using the same 42″ 1080p and 32″ 720p displays as the standard Allio models and include the same selection of inputs and outputs as the original. The new models integrate an Intel Atom-based computer and DVD-CD player/writer.
Given the convergence factor of this product, Silicon Mountain says users could, for example, check email while watching a television program, enjoy a movie on DVD while working on a spreadsheet, or stream high-definition content to the large screen with free sites like Hulu or TidalTV while updating a Facebook page.