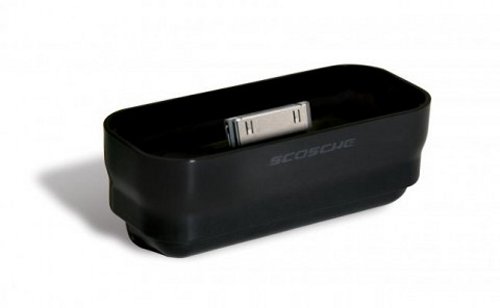 Most iPod docking stations don't support charging capability for your iPhone 3G, iPod Touch Gen 2, and iPod Nano Gen 4. It's because of USB voltage differences. Scosche has come up with a converter named the passPORT Home Dock, that allows users to charge their iPhone 3G on these iPod docking stations.
The passPORT Home Dock makes it fully compatible with the older iPod docking stations. To clarify, this converter/adapter is not a stand-alone dock and will not add audio/video functions by itself. You can find one at Scosche.com and Amazon.com for $39.99.

If for some reason you prefer shopping at Walmart, they will carry the passPORT Home Dock in May.
3G, compatibility, Dock, iPhone, iPod, Passport, Scosche