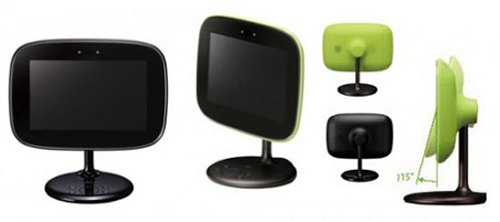 Sanyo's ALBO digital photo frame stands out from the rest, because the retro-styled digital frame doubles up as a Desktop RSS reader. Yes, the Sanyo ALBO is capable of fetching RSS feeds from all over the web, including Flickr to display recent uploads from friends and family.
The ALBO is equipped with WiFi and can also display photo attachments in email. It also has the option of loading photos via memory cards, and you can sync it with your Picasa photo album online.

You can display special effects or slide shows of those photos as well. Other features include the usual clock, calendar etc. It will cost you a whooping $676.
ALBO, digital, frame, photo, RSS reader, Sanyo