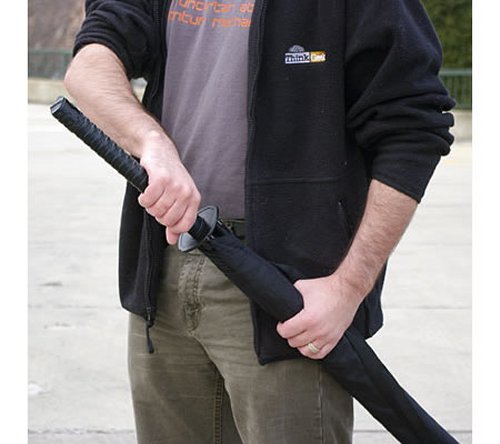 The Samurai Sword handle Umbrella will not only make you look cool, like you have an actual Samurai sword, but it will also make it so that your mouth doesn't sync up with your words. You might even consider undertaking a Samurai Quest or two.
Of course, you might also look pretty silly if they see you turn your sword into an umbrella too. $30 is a fair price for putting yourself in a situation where you can potentially get tazered by the police. But hey, you're a Samurai, you can handle it.

Who knows, you may even get real Samurais to let you join their club.