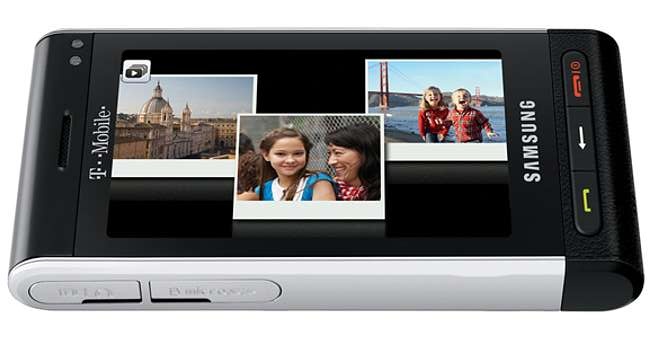 Samsung and T-Mobile officially let slip yesterday word of an upcoming 8-megapixel digital camera mobile. It is the new Memoir (SGH-t929) and there's no official word yet on pricing or availability.
The Samsung Memoir, said the two companies, is designed to look and feel like a regular digital camera. It has a built-in flash, 16x digital zoom and five shooting modes. It is also said to be easy to share photos taken on it with others via direct postings to popular online photo sharing Web sites.
Non-camera functions of the Memoir include a touch-screen interface, virtual QWERTY keyboard, multiple messaging capabilities, digital music playback, assisted GPS navigation and Bluetooth. The Memoir will only be available through T-Mobile.
cell phones, Mobile Phones, Samsung, T-Mobile