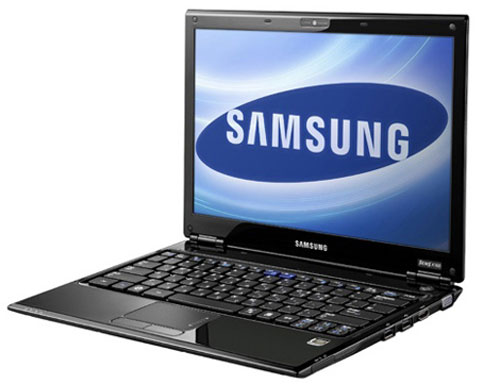 Samsung has by many accounts one of the better netbooks on the current market with its 10-inch NC10 machine. Many manufacturers are blurring the lines between netbook and notebook by unveiling netbooks with large 12-inch screens and Samsung has joined the pack with its NC20.
The netbook has a 12.1-inch screen and VIA has announced that it uses the 1.2GHz Nano processor along with the VIA VX800 system media processor. Features of the NC 20 include a 12.1-inch 1280 x 800 resolution screen, VIA Chrome9 graphics, 1GB of DDR2 RAM and a 160GB HDD for storage.
The netbook also features integrated 802.11b/g Wi-Fi and 10/100 LAN connectivity. The battery used in the machine is a 6-cell unit good for 6.5 hours of run time, the overall dimensions of the netbook are 292.4mm x 217mm x 30.7 mm, and it weighs 1.52 kg.
Netbook, Samsung, VIA