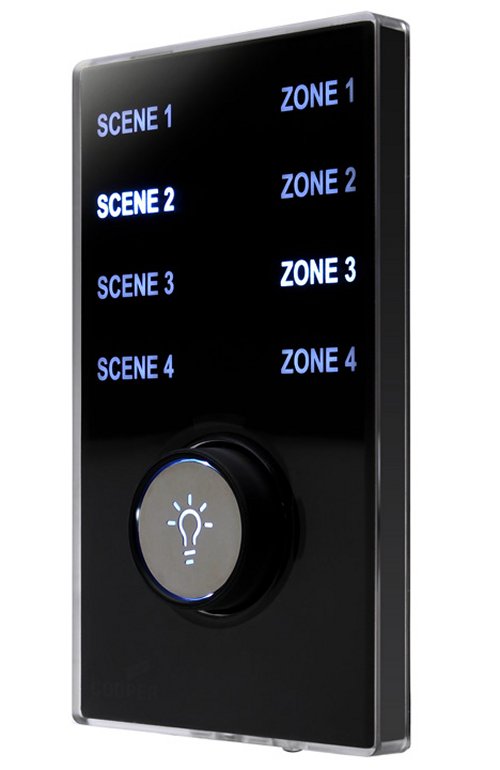 These Revio programmable light switches by FirstHand Design are simply awesome. They allow light switches to finally show a sexy side. The panel boasts eight program buttons, power button, dim/bright control, infrared receiver, program from iCAN network, flash memory, panel 'clean' switch and more.
It's possible to have all kinds of configurations and re-programming for light settings. You could also have your choice of icons and text languages included in the design. Plus it's easy to clean. It's a great design whose time has come.

Simple and smart, the way we like 'em.
design, Home, light, Programmable, Revio, switches