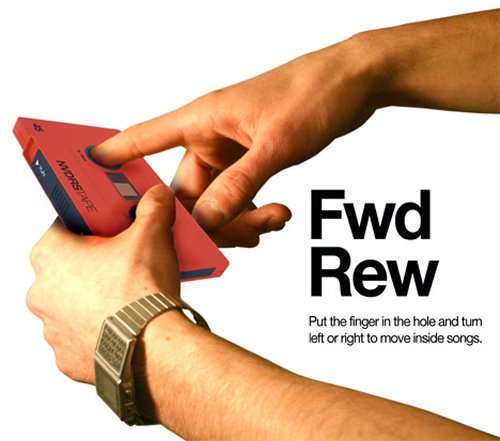 Remember the joy of owning audio cassettes? Tape unraveling everywhere as your tape deck tries to eat your music, questionable sound quality, the tape being too tight and requiring your finger to advance it…Mix tapes…Good times. Thank god it's over.
Well, it's back. But don't worry, it's better. The NVDRS Tape is a concept MP3 player that limits you to just 45 minutes of music, or 10 songs. And yes, it really channels the spirit of the cassette tape. You fast forward and rewind by sticking your finger in the cassette hole and twisting, just like you did decades ago.

For now it is just a concept. Sorry to get you all excited about going backwards in time there.
cassette, concept, ff, Finger, MP3, player, retro, rw