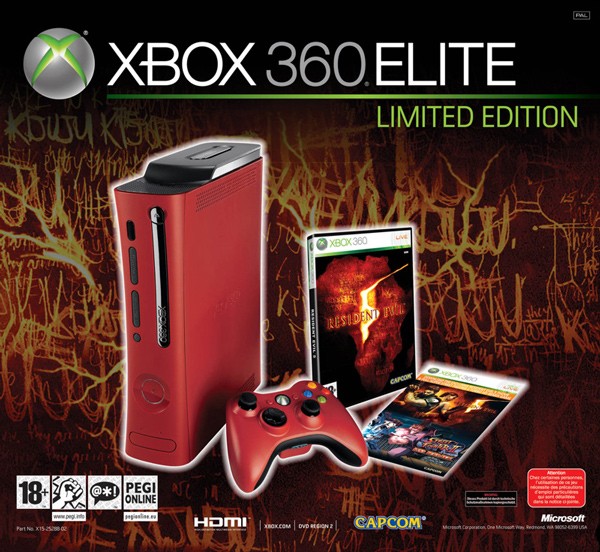 Looks like that red Resident Evil 5 Xbox 360 bundle has just gotten more official. The package showed up for Xbox Live subscribers, showing a red Xbox 360 Elite with a 120GB hard drive, Resident Evil 5, Super Street Fighter II Turbo HD Remix, and some cables.
The limited edition bundle should hit Europe on March 13th for €299. You can preorder it at Best Buy for $399 in the US.

Pretty cool. But it would have been nice to have a decent graphic on the thing. Not just red.
Best Buy, bundle, red, Resident Evil 5, xbox 360