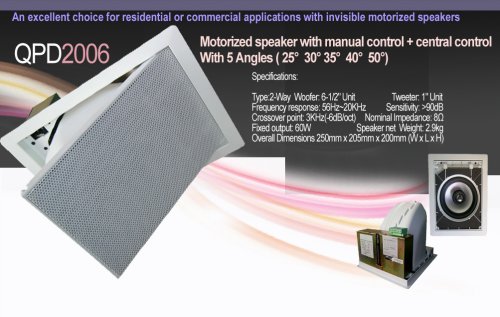 Most speakers, though they may deliver great sound, just sit there doing nothing more than sounding off. These QPD speakers however do a little more. They're motorized so they can do things like park themselves back into the ceiling or wall and disappear from sight.
That way when you aren't using them, no one knows they are there. Pretty cool. And they won't take up any extra room in your environment, while letting you add as many as you want, anywhere you want.

Sadly I don't see any prices listed, so you'll need to contact them for a qoute.
motor, motorized, QPD, Speakers